Eltham Palace – Bathroom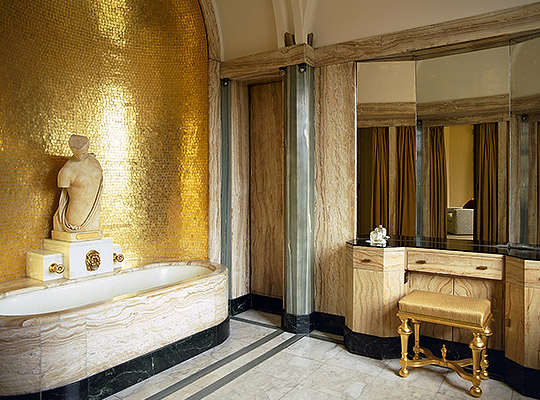 Virginia Courtauld's bathroom is the bathroom you dream about having. Covered head to toe in onyx, slate and gold mosaic tiles this room is the epitome of luxury. The neutral colour scheme of the onyx and black slate allows for the gold feature wall framing Virginia's bath to be the focal point in the room without being overbearing.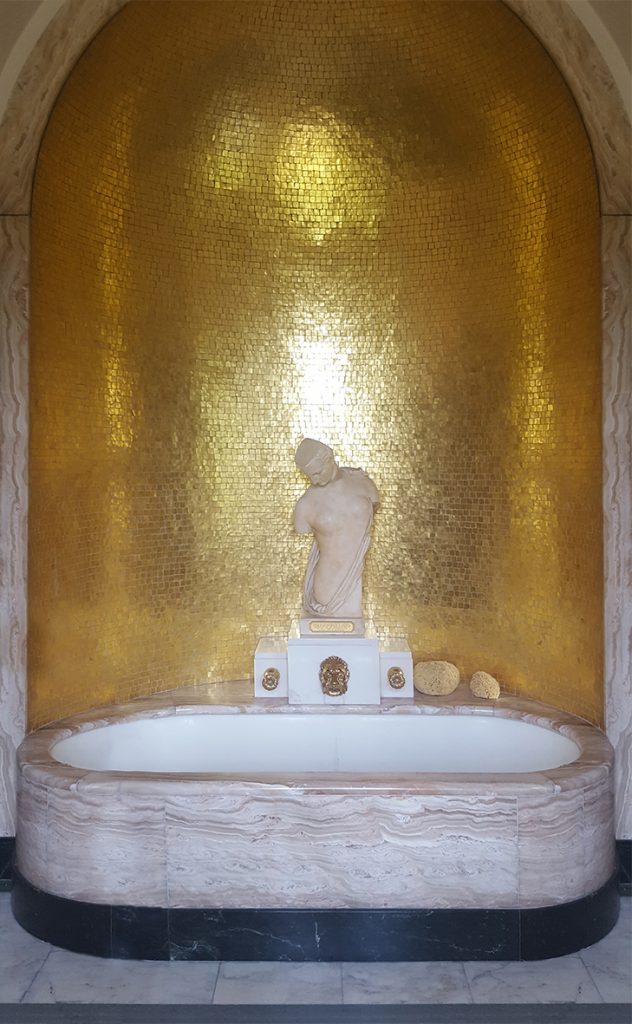 Sitting above the gold taps is a statue of the goddess Psyche, Cupid's lover which, to me seems like the perfect accompaniment to such a glamorous room. Everything in this room screams luxury, no detail is left unconsidered, even the light bulbs are beautiful.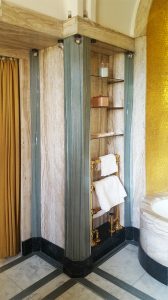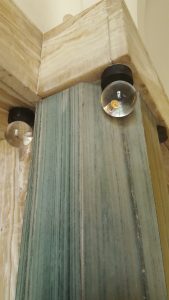 Mirror views, Virginia clearly had the best views. We really enjoyed this room!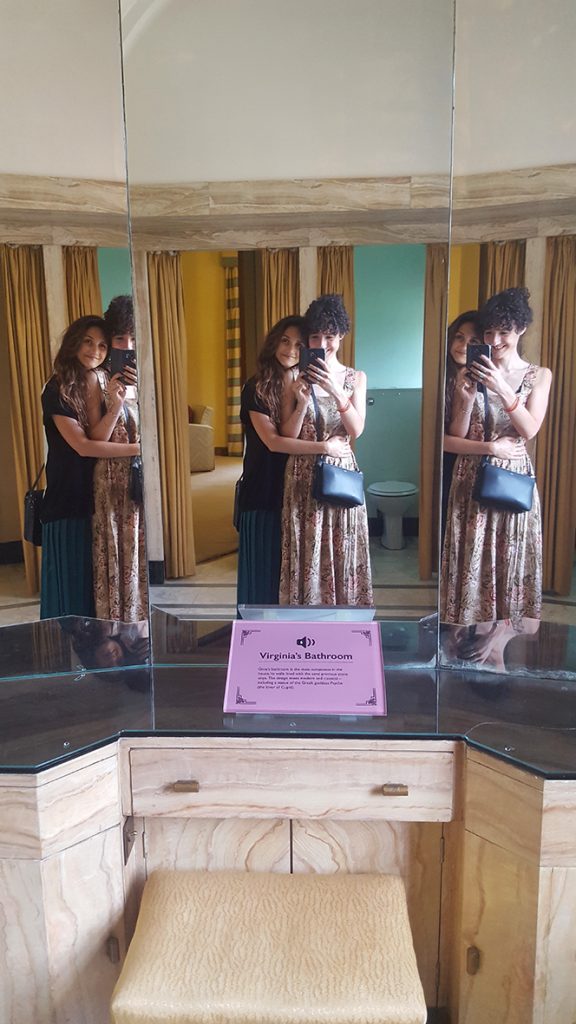 Eltham Palace has a lot of bathrooms which is unusual for its time, with nearly every bedroom having an en-suite. There was a second bathroom that stood out on my visit, its walls completely covered in turquoise blue tiles giving it a lovely feeling of brightness as soon as I stepped inside.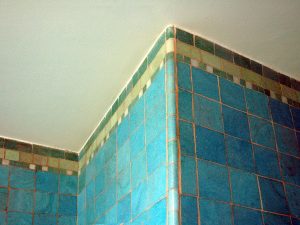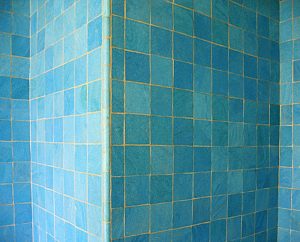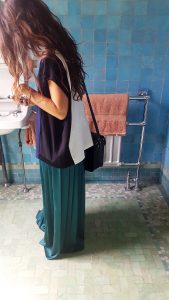 The turquoise tiles are met with a green border at the ceiling and floor joins, the pastel jade floor is the perfect compliment. The simplicity of this room allows the Art Deco details to really stand out on their own, for this room less is definitely more.