One Nine Eight Five
The Brand
One Nine Eight Five is a sustainable British design studio based in London. The studio focuses on textiles, home furnishings, collaboration and commissions.
One Nine Eight Five was born in 2016 by Eleanor Nadimi after working in the fast fashion industry. The goal was to create unique pieces that work to close the loop on waste without compromising on design. Whilst empowering the community with the confidence to create homes that truly bring them joy.
Each piece is carefully designed and created in the studio by Eleanor and manufactured by British craftsman in the UK. Bringing you objects of colour, comfort and joy, helping you to create spaces to call your own.
Expect locally made, good quality, unique pieces that are made to last
The throws are crafted with either recycled cotton or recycled wool, using off-cuts from garment making factories. These are broken down into fibre, re-spun into yarn, woven and hand-finished using traditional techniques in British mills – bridging the fashion and interior industries together, creating a wider circular economy.
The Woman collection is designed and dedicated to raising awareness for the UK charity Beat, with 15% of all profits from the sales of this collection donated. The aim is to help raise awareness about the pressures of growing up in a society which obsesses over unrealistic concepts of what is beautiful and what is not – in particular, the young generation who are growing up under the often distorted gaze of social media.
Meet the founder
Meet Ele, a multi-faceted creative who fills her days doing what she loves, running her brand One Nine Eight Five, collaborating and consulting on all things colour alongside styling. She also mentors and works within the education sector teaching printed textiles, fashion ethics and sustainable practice at leading universities.
Her understanding that home is a space for you to relax, a place to create memories and enjoy coming back to everyday has enabled her to create artistic textile treasures whilst inspiring and guiding those who follow her maximalist style.
After regularly featuring on podcasts and industry panellist talks, Ele has become a new voice for mindful manufacturing, ethical practice and education within both the fashion and lifestyle industries. This has brought about opportunities for her to teach and mentor, giving back to the new generation. Her mentorship takes place at the University of Arts London and the newly formed The Advisory &, a company founded by Teresa Havvas, bridging opportunities for graduates by working with real brands to gain real experience – something that she thoroughly enjoys.
Ele is always interested in new ways to collaborate. Please don't hesitate to get in touch.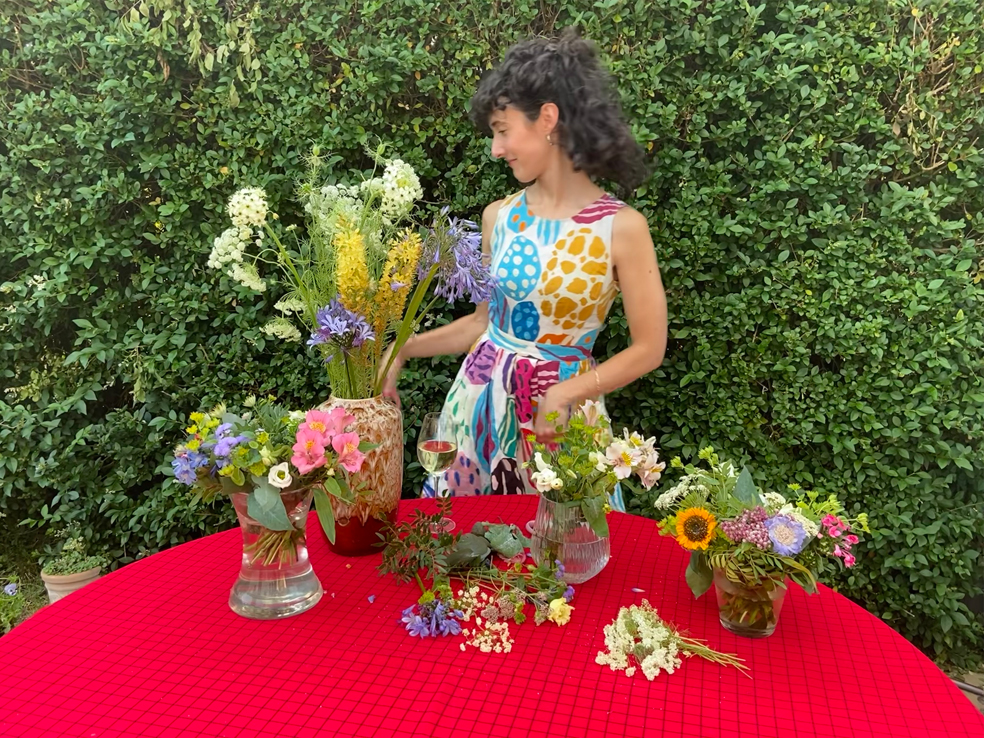 Things to come
Watch this space for the Carefully Curated Store launching soon, a new service offered by One Nine Eight Five and Ele's next venture co-founded with her mum. Together they source, restore and curate pre-loved pieces ready for their second home.
Thank you for taking the time to find out more about what we do.
Your feedback helps to make us become better, send us a message at [email protected] or visit us on Instagram @onenineeightfive.offical to share your thoughts with us.
Love,
One Nine Eight Five