Heal's Exclusive Collection AW18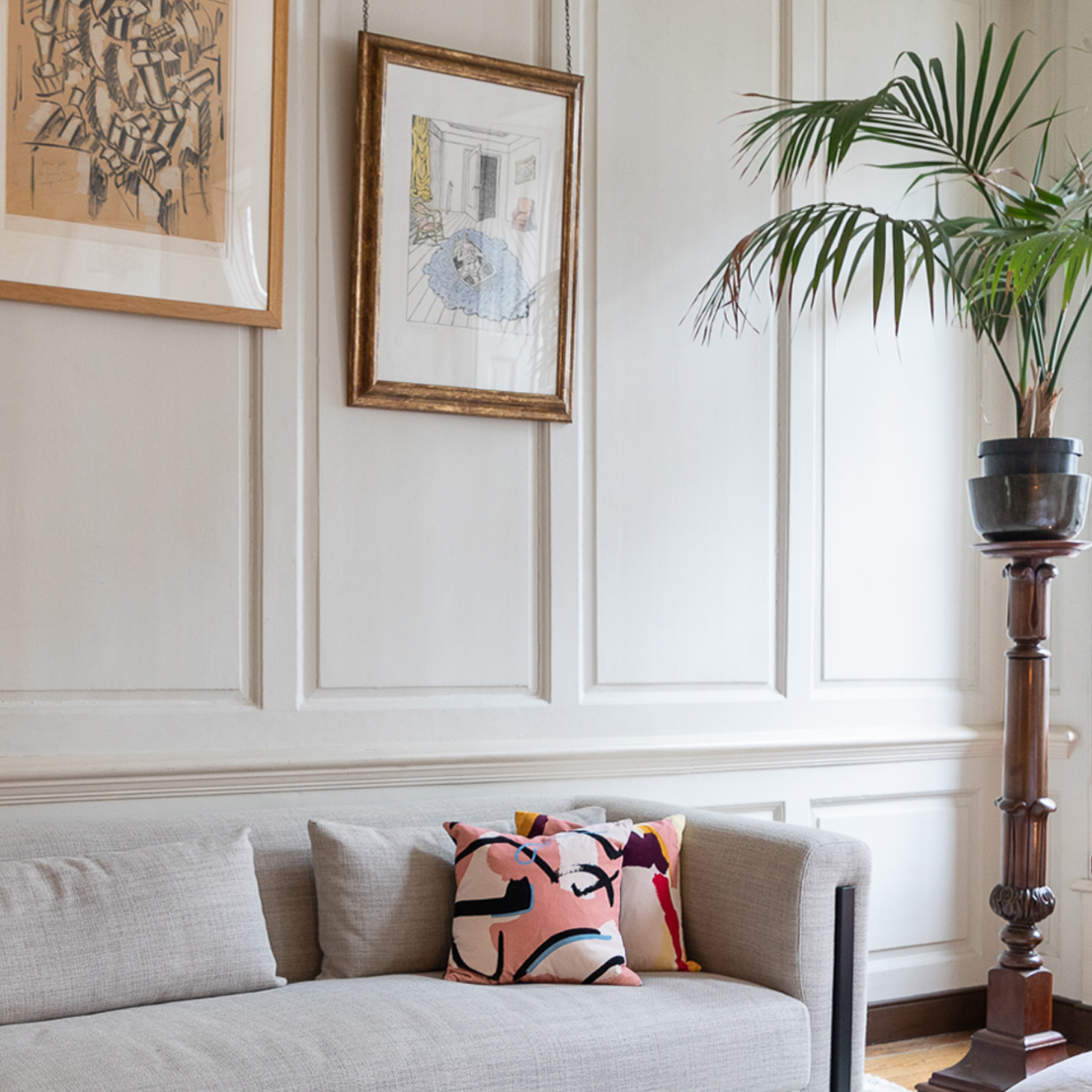 August 2018
We were so happy when Heal's asked us to design a second exclusive collection for them, this time for their AW18 offering. Their continued support for young British designers has dramatically helped us grow our tiny brand – something we will be forever grateful for. What made this collaboration even more exciting was being asked to design a rug as well as cushions, a product type we love but haven't had the opportunity to work with yet. The results are in and we hope you love it just as much as we do!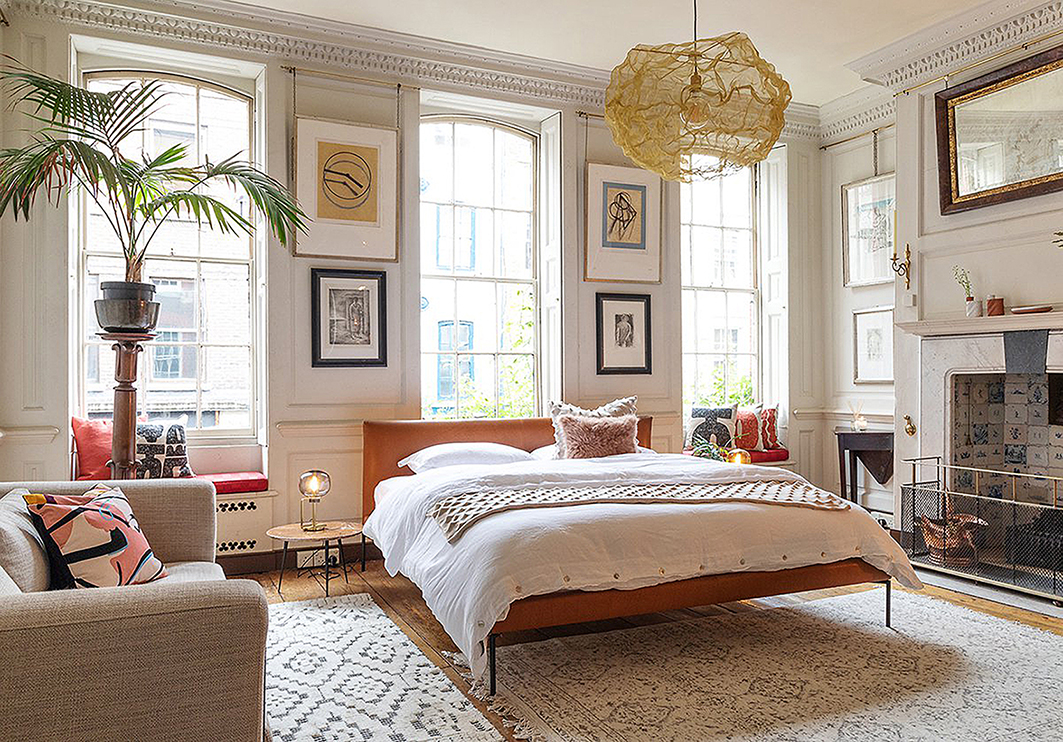 We were given a fantastic bohemian theme to work towards entitled 'Global Fusion' featuring an earthy colour palette with a mix of warm terracotta tones and refined neutrals. The collections emphasis is on hand-craftsmanship, textured finishes and architectural shapes of each design.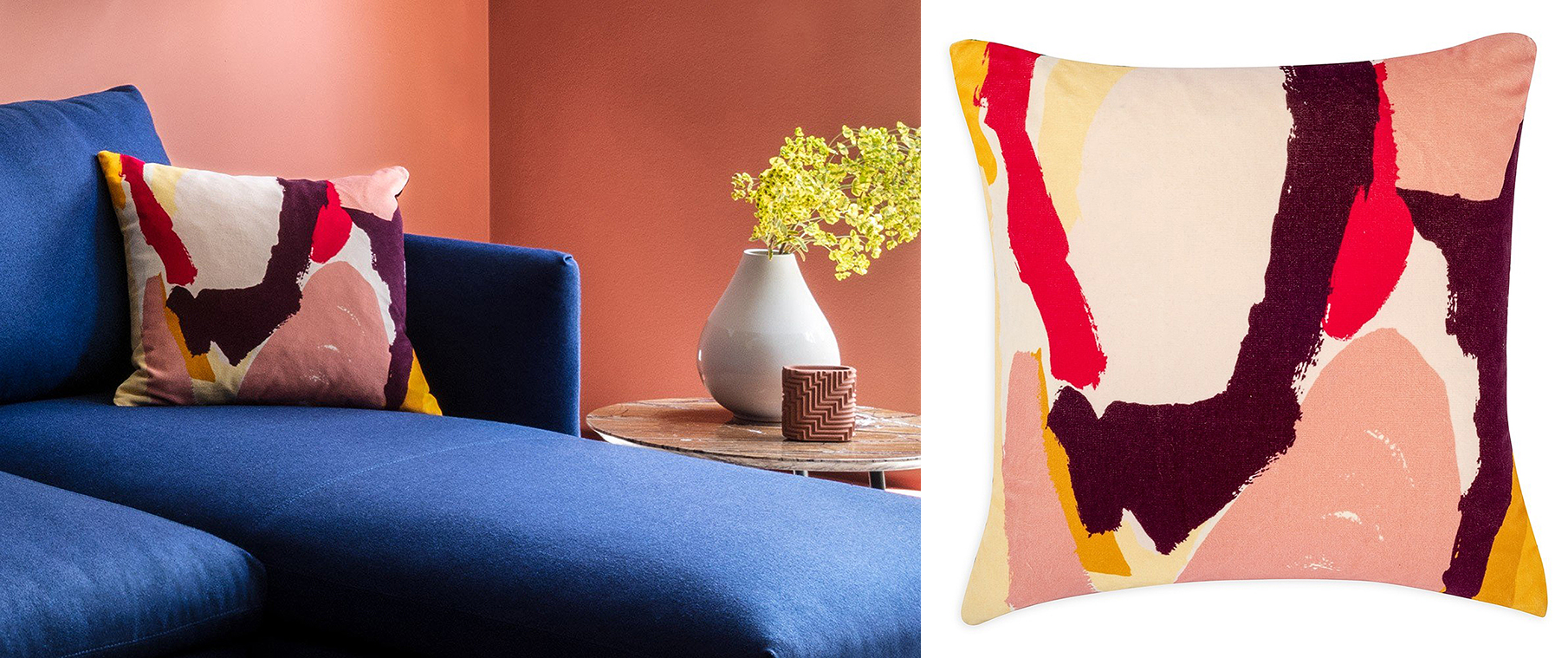 Bloom was inspired by autumnal gardens, our interpretation offers a painted abstract print picking up on the warm colour palette of reds, pinks and ochres found in a winter garden.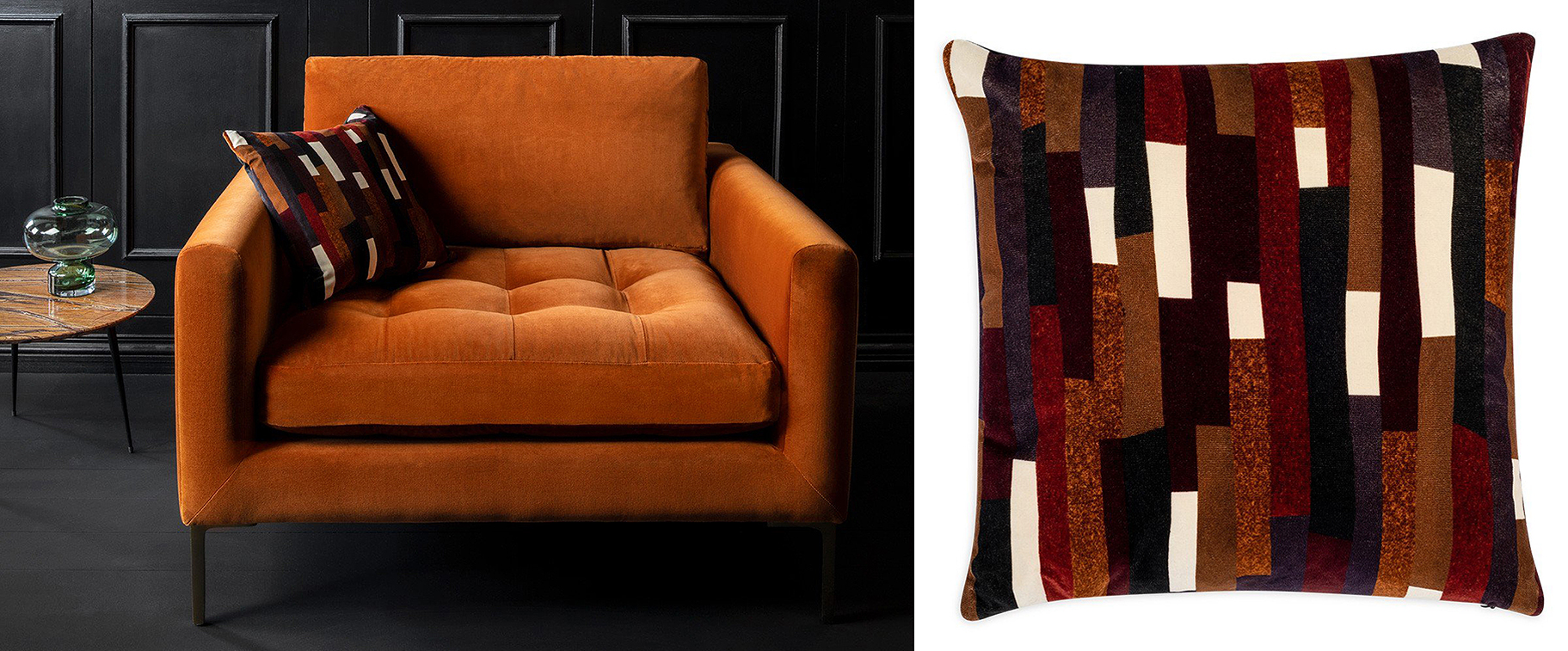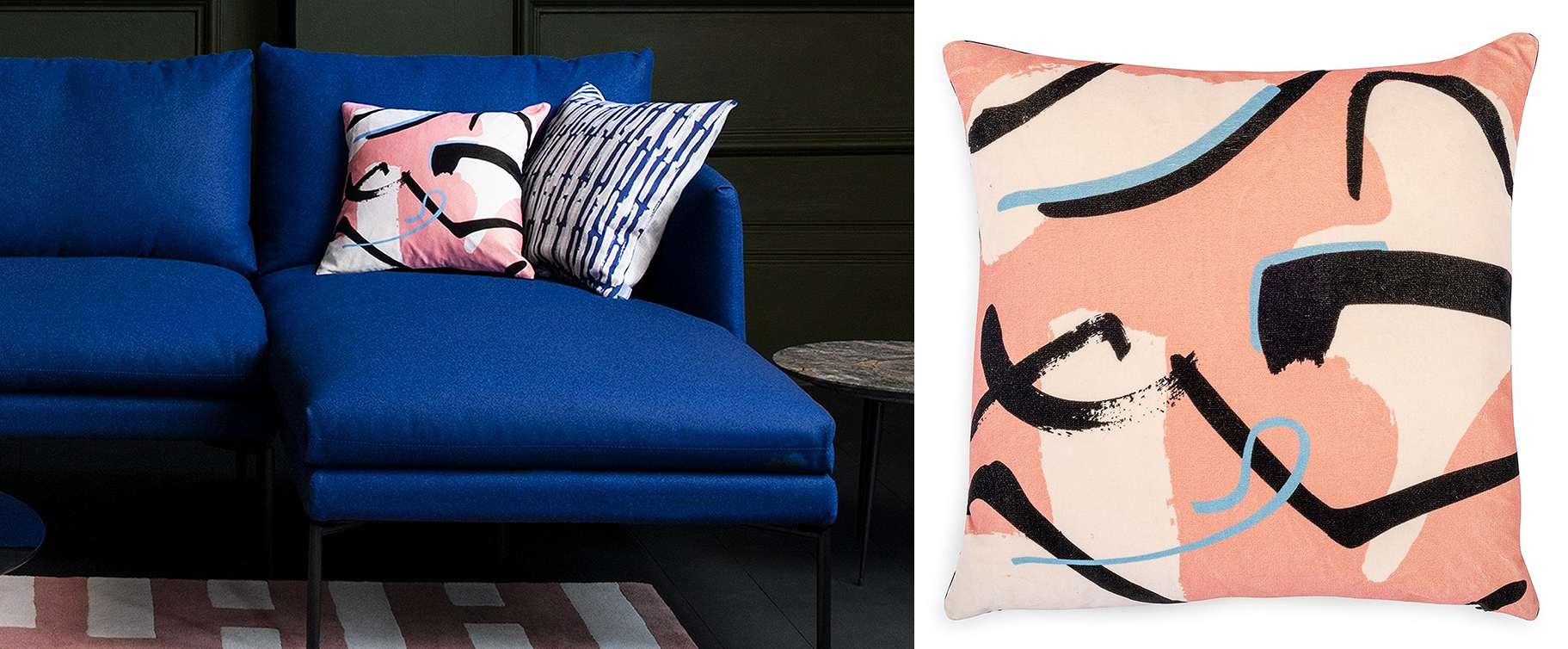 Velvet Dash Cushion £85
The Dash print is adorned with bold paint like strokes on top of a beautiful soft pink background, translated from an original painting from One Nine Eight Five founder Eleanor Nadimi.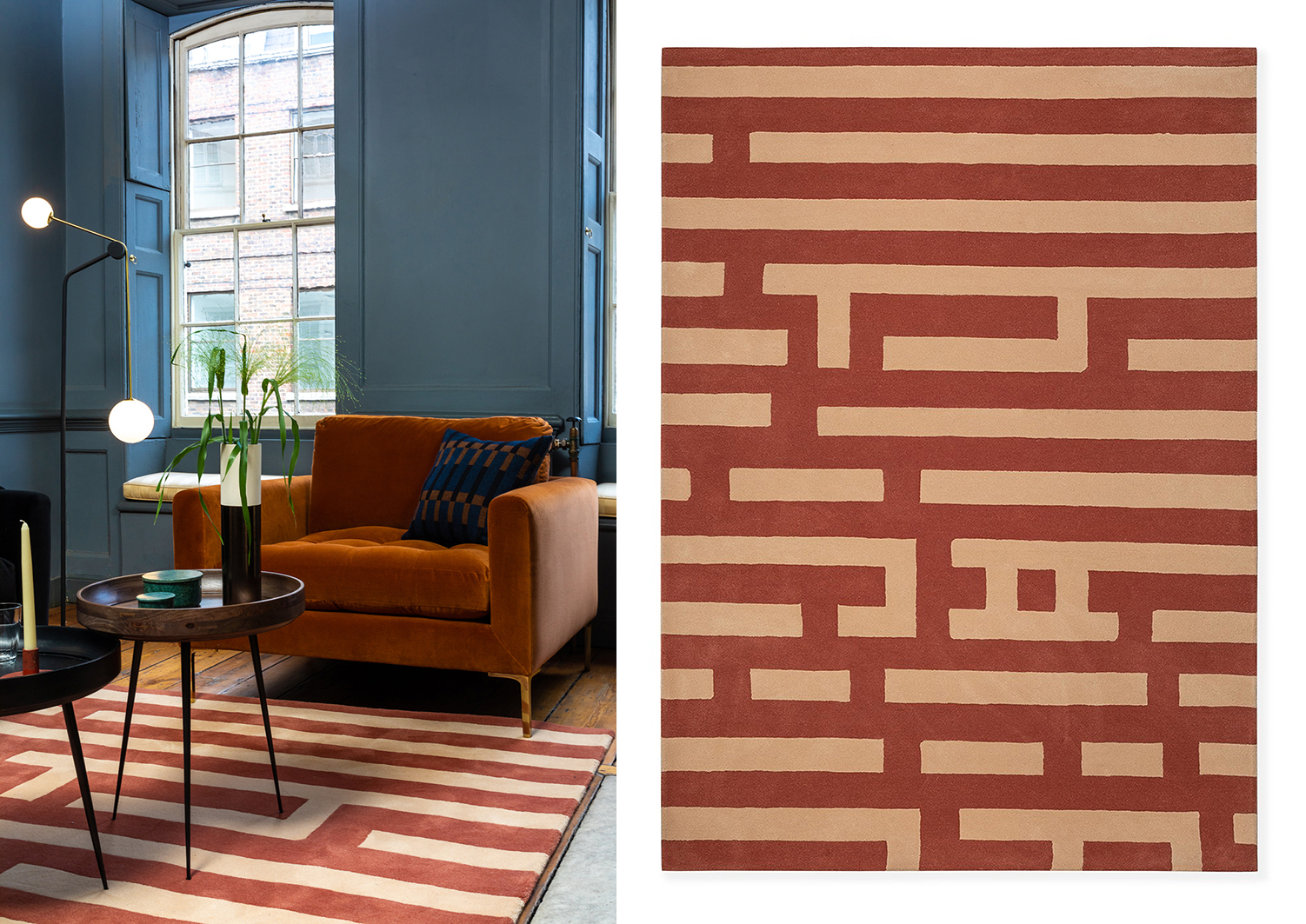 And here is our very first hand-tufted rug!! The graphic shapes mimic a maze, with the bold terracotta and warm cream colours colours hand tufted to create a beautiful piece of art.